The Goddess is ALIVE and MAGIC is afoot!
Centennial Celebration of Women's Vote & Z Budapest's 80th birthday!
Due to ongoing uncertainty follow the official Facebook channel here.
Women, Rebels, Resisters, Persisters, Witches, Sisters, Girlfriends, Maidens, Mothers, Crones…come and join us for a blissful retreat filled with magic, sisterhood, and deep connection to the rhythms of the Earth!
Once again, women will gather together in the coastal redwoods of Northern California among the enchanted energies of Mother Nature to honor the Goddess, ourselves, and one another. For four days we live together in this sacred setting, partaking of powerful workshops, rituals, singing, drumming, dancing, and the dynamic vitality of female-focused intentional community.
Guided by world renowned Priestesses and leaders, you can learn to identify and use herbs, hone your skills in the ancient Amazon art of archery, contribute your voice as we pass the rattle, develop ritual skills, empower yourself through the sacred archetypes of women, and much, much more.
Each day we offer a variety of workshops and opportunities for learning. Choose to attend as few or as many as you like, or simply relax, hike through the woods, listen to the music, enter into deep discussion, shop with our hand-selected vendors, or just sit quietly and meditate in this sacred space.
Evenings are reserved for us to come together in the Gaia Bowl, our sacred ritual space of "Fire & Light." It is here that we call to the Goddess and weave our magic; honor and invoke our Foremothers; hold Initiation and Ordination rituals; and drum, dance, and sing our prayers for ourselves and the Earth!
All of nature is just a step outside your cabin door. All meals are prepared for us. There is no work duty, no food to cook, no dishes to do. Your only responsibility is to come with an open heart and open mind, find connection through Sisterhood, and share your energies in this movement for social change.
"Let our women's prayers be uttered in unison from the sweet melodic voices of hundreds of women. Let the Earth be healed. Let women be healed. Let us all know pure joy in celebrating all that is FEMALE!"
– Z Budapest
Presenters
Z Budapest – Founder of the Dianic tradition and foremother of the Women's Spirituality movement, Z has been the High Priestess of full-frontal Feminist Witchcraft for over 50 years. Z invites you to come, step into your power, and take action towards spiritual liberation–for when women gather, the world is healing!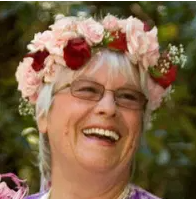 Susun Weed
High Priestess Susun began studying herbal medicine more than thirty-five years ago, and has since garnered an international reputation for her groundbreaking lectures, teachings, and writings on health and nutrition, which frequently challenge conventional medical approaches and are unabashedly pro-woman.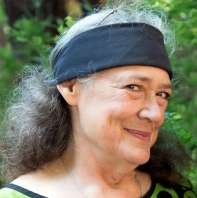 Miri Hunter
High Priestess, poet, musician, dancer, actor, and playwright Miri speaks on topics such as diversity and multiculturalism, social activism, and topics related to the Jewish and African diasporas. She has toured nationally with her one woman shows, "The Queen of Sheba? Yes I Am!" and "Grandmothers of the Universe."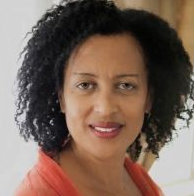 Letecia Layson
Letecia is a Filipina, Feminist, Futurist, Priestess of Morphogenesis, High Priestess of Diana; Priestess of Isis, Priestess Hierophant in Fellowship of Isis and The Temple of Isis LA, a Founding Mother of the Center for Babaylan Studies; member of Int'l Feminists for a Gift Economy, Modern Matriarchal Studies Network, and organizing team for Modern Matriarchal Studies Day.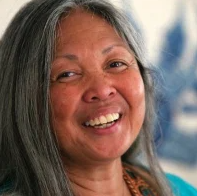 JoAnna Silverwitch
Ordained Minister, Dianic High Priestess, Teacher of Women's Mysteries; Writer, Poet, Musician, Artist, Ritualist, Seer in the Mystical Arts; Founder of Lady Liberty Sisterhood, Fertile Ground, The Sacred Circle of Maidens, Mothers & Crones, and 13-Step Path, J's been leading women's circles, locally and online, for 35+ yrs.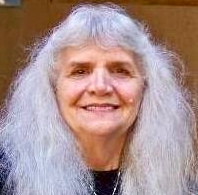 Lady Jesamyn Angelica
Priestess of the Luminous Void, Founder and HP of Sisterhood of the Moon and Sisterhood of the Tribal Priestesses, Founder and Facilitator of Magick & Empowerment, a modern day Mystery School, Lady Jesamyn is dedicated to empowering women through truth-speaking, authenticity, and self-exploration.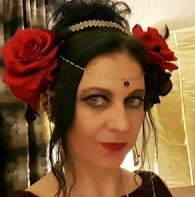 Lithia Brigan
High Priestess, folk artist, and matrilineal wisdom holder who facilitates circles for women and girls focused on Women's Mysteries and the activation of personal power through hands-on activities and embodied, kinetic experiences. Lithia founded Witches Rising, Virago Archery, and Wildheart Grove.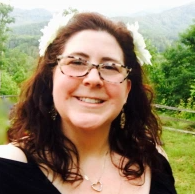 Festival Staff
Special thanks to the amazing volunteer staff that brings this festival to life: Gypsy Jean Cottam (Singing Stones Priestess), Deeann Bruno (Altar Priestess), Brandy Elena Flores (Vendor Coordinator), Penny Flowers (Goddess Shop & Raffle), Marcella Paolocci (Shuttle Coordinator), Sharon McCarthy (Souls Vision Photography)!